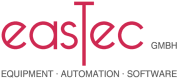 By using this website you agree to the collection, processing, and use of data according to the following description.

Our website can be visited without registration. During your visit, data about opened pages, names of opened files, as well as date and time will be saved on the server. This data cannot be directly related to a person or persons.

We do not collect any kind of personal data.